The REAL Three Stooges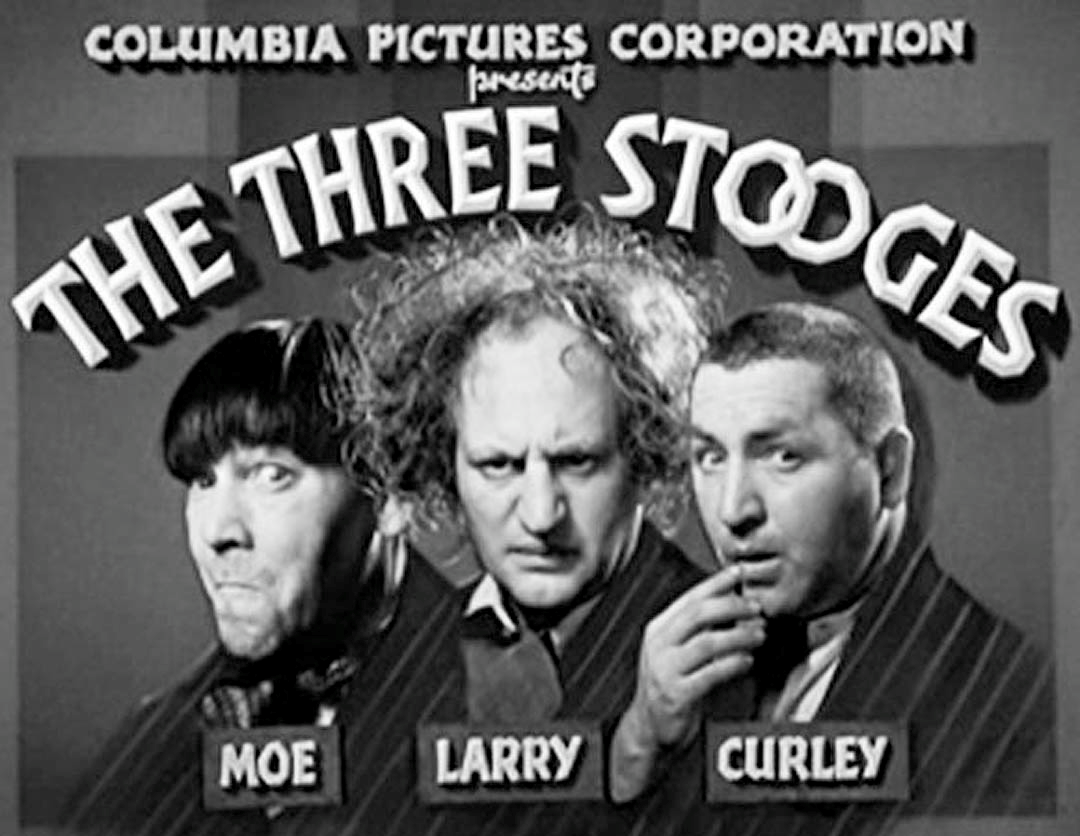 It occurred to me the other day that many young people probably don't know who the Three Stooges were. Most of those who do know of them are familiar with them because they watched many of the short films they made in the 1930's and 1940's on television in the 1960's and 1970's. The premise was basically this: Three loveable, bumbling buffoons manage to get themselves into a variety of unlikely situations where they reek havoc. They settle conflicts among themselves by beating the crap out of each other for a minute or so, then go back to whatever zany thing they were doing. In many of the episodes they take on short-term jobs for which they are egregiously under-qualified, like moving a piano or plumbing.
Some scenes
would never pass "political correctness" muster today:
"This house has sho' gone crazy!"
(Actor Dudley Dickerson in the episode "A Plumbing We Will Go")
Good clean, moronic, slap-stick hilarity. But like most comedy, it existed within the context of troubling social realities. The sketches were set against the backdrops of the Great Depression and later, World War II. In many of the skits, the Stooges were day laborers, taking on any job they could find in order to survive. Many young men in that day would have identified with their characters. They even did a spoof on Hitler's regime before most Americans started disliking Hitler and the Nazis.
This county has sho' gone crazy: The "Three Stooges" of Smith County
The Three Stooges of Smith County: Cary Nix (Larry), JoAnn Hampton (Mo'), Jeff Warr (Curly)
If you watched the Three Stooges as a child, you might remember the "lost" Stooge, Shemp, who was eventually replaced by Curly. We have our own "Shemp" here in Smith County--
Joel Baker
--who is gone but not forgotten. A couple of his antics were hilarious. You had "
Cameragate
"
which was funny because, well, mugshot: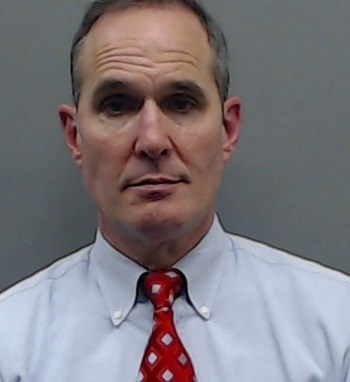 FORMER Smith County Judge Joel Baker
And then you had "
Sexting-gate
,"
which was funny because, um, "sexting" and because it involved pictures of his hoo-ha. On the other hand, not funny--because taxpayers had to pick up the tab for the legal fees caused by "Cameragate," and because the Sexting-gate story went nationwide and "cast discredit" on the Texas judiciary and the commissioners court. (Like they needed any help with THAT!)
You have "Curly" (Jeff Warr), but I couldn't think of anything funny to write about him yet, so I'm giving him a reprieve.
Then there's Cary Nix, AKA "Larry." Like his Stooge namesake, Nix plods along, going along with whatever ridiculous schemes the other Stooges come up with. He's sort of an afterthought--comedic filler, kind of like cabbage is to Chinese food. For the life of me, I can't understand why Precinct 2 hasn't found someone to replace him. Anybody with an IQ above room temperature without a criminal record would be an improvement.
Ah, but speaking of criminal records, we have Commissioner JoAnn Hampton (Moe). She's really got the slapstick thing down. Earlier this year she was arrested for allegedly assaulting an elderly woman. According to the police report, Hampton and the old woman were a-feudin' over something that had to do with decorations down at the Baptist church. The elderly woman went in to talk to her pastor about the situation in private, and Hampton barged in and got into a shouting match with her. Things escalated, and Hampton allegedly pushed the woman, injuring her wrist.
No, we're not all going to look back on this some day and laugh.
But not funny--rather disturbing actually--because the alleged victim was an elderly woman. Troubling, because sheriff's deputies, armed with more than enough evidence for "probable cause" were unable to get a warrant from a judge in Smith County. Not funny because Mrs. Hampton has always held herself up as a leader in the African-American Community. She's supposed to set an example. Instead she has shown herself to be lacking in good judgment and self-control. Want to re-elect her as your representative in a government body that is responsible for public safety and manages a $90 million a year budget? Want someone like her "representing" your community?

Funny if you don't live here. Not funny if you do.