Is Skip Ogle going to run for office...again?
Somebody recently saw something that looked kind of like a political ad on one of those video billboards that said, "Skip Ogle: Community First." Interesting: Ogle still maintains an active Facebook campaign page, a
regular promotional website
, and a presence on just about every social media platform known to man. He was still filing campaign finance reports as of January of this year. He only had about $1,400 and some change left and did not raise any funds in 2016. But...
It's the timing of this most recent sighting of an ad that concerns me. Wouldn't this be about the time of year when candidates start hinting at wanting to run for office and raising money? So, I wonder what he's thinking. Another bid for Matt Schaefer's seat in the Texas House of Representatives? Or something else? Is he thinking he can slither into politics at a lower level and work his way up? County Judge? County commissioner? The last address I could find on him was in Cary Nix' precinct? Damn, I'd almost rather have him in the legislature, where he would not be able to do as much damage locally!
Who is Skip Ogle?
Skip ogle ran for Texas House of Representatives District 6 in 2014 against incumbent Matt Schaefer. I know this is sort of "guilt by association" thinking, but a look at
Ogle's campaing finance reports from the 2014 campaign
reveals that he was backed by
the same damn people who backed the likes of
former County Judge Joel Baker
and Matt Bingham!
In other words, Tyler's Establishment, who like things just the way they are.
Skip Ogle is a lobbyist.
During the 2014 campaign against Schaefer, Ogle tried to hide behind his small home-building business to conceal the fact that he was a
lobbyist
. He was 35 minutes into a
debate
with Schaefer until he finally admitted that he was a
lobbyist
, despite repeated inquiries from his opponent about his status as a registered
lobbyist
. In fact, Ogle is an executive with Suddenlink, and his main job is to
lobby
for his company in Austin. One of his claims to fame is his effort to get corporate welfare for his company and other internet providers from the state in the form of funds that come from surcharges on our telephone bills that are supposed to be for 911 service infrastructure! Okay, so am I clear?
SKIP OGLE IS A LOBBYIST!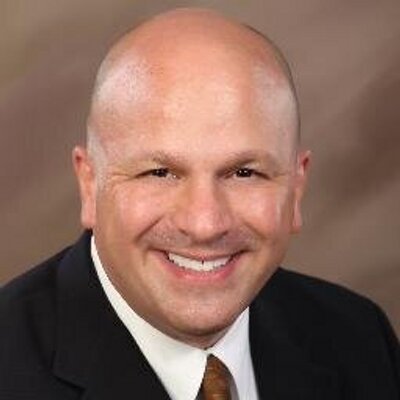 Skip Ogle. Did I mention he is a lobbyist?
Skip Ogle has a criminal record.
During the 2014 campaign, a
police report
was circulated showing that Ogle had been arrested in Dallas in 1995 for evading arrest, which is a felony. A Dallas police officer on a bicycle attempted to stop Ogle, who was driving a sports car at a high rate of speed. In the report, officers said they attempted to detain Ogle for speeding but he "took evasive action in order to elude the officers by intentionally fleeing." Ogle would later claim that he didn't see the officer trying to stop him, but the report said Ogle "looked at officers as they signaled for him to pull over" and then "sped up and fled." When they finally caught up with Ogle and his passenger at a restaurant, the arresting officer documented that Ogle was not sober. In the end, the charges were downgraded to a misdemeanor and Ogle got probation, after which the charges were dropped.
Okay, I'd write this whole thing off as youthful hijinks--two college guys who were out carousing and got carried away. But Ogle was well into adulthood--28 years old--at the time, old enough to know better. But still, we've all made mistakes that we have lived to regret. But it was Ogle's response to the incident that put off the Grassroots people and a lot of other voters. Basically he
laughed the whole thing off
.
"It's always been a funny story to tell because I had a sports car and two bicycle officers caught up to me," Ogle said.
Very funny, Skip. If you run for office, you can laugh and laugh as this is published again and again for all the world to see.