Meet Smith County Precinct 1 Constable Henry Jackson:
He is a criminal with a badge.
Jackson was charged with seven felonies and three misdemeanors in 2008, including seven counts of tampering with official government documents and three counts of official oppression for alleged sexual harassment.
(LINK)
Unfortunately, he was offered a plea deal (approved by Judge Randall
"Shotgun Wedding"
Rogers) in which he was convicted of two misdemeanor charges, for which he was given deferred adjudication, paid a fine of $100, and $1,400 in restitution. He also had his peace officer's license suspended for six months. But get this: JACKSON RAN FOR RE-ELECTION IN 2010, AND WON! Oh, and, by the way, the "tampering with documents" charges were related to falsified employment records on employees of his private security company who allegedly were receiving pay from the county while they were working for Jackson's company. Hmm...Sound familiar? Just Google "Constable Dustin Rust."
Judge Randall Rogers (Looks like a real genius, doesn't he?)
I know--I should have already inducted him into the club, but I had forgotten about his earlier escapades until I read about his most recent criminal behavior--tax evasion. Apparently Jackson just, um...forgot to pay over $157,000 in federal income taxes from 2010 through 2013.
So, the Club is growing. Here's the membership list:
Constable Henry Jackson: Tampering With Government Records; Official Oppression: Tax Evasion
Commissioner JoAnn Hampton: Felony Injury to an Elderly Person (Charges pending)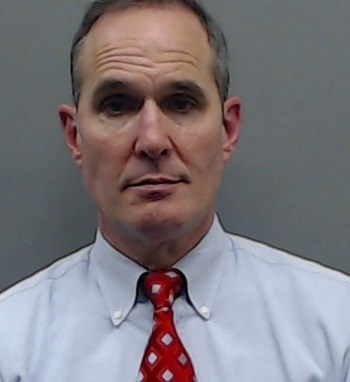 Former County Judge Joel Baker: Open Meetings Act Violations
So my questions are...
WHY IS CONSTABLE HENRY JACKSON STILL IN OFFICE?
AND...
WHAT THE HELL IS WRONG WITH ELECTED OFFICALS--AND VOTERS--IN SMITH COUNTY, TEXAS?
I don't have any answers for you, sheeple of Smith County. But stay tuned--election time is a-comin'.
And we are watching.